Purchase Classes HERE
Sign Up for Classes HERE
This was Movement Conditioning on tonight. With our in-person studio classes limited to 10 participants due to the small size of our space, it was so awesome to experience class with more people than usual! The sky's the limit with bringing people together for live coached exercise sessions.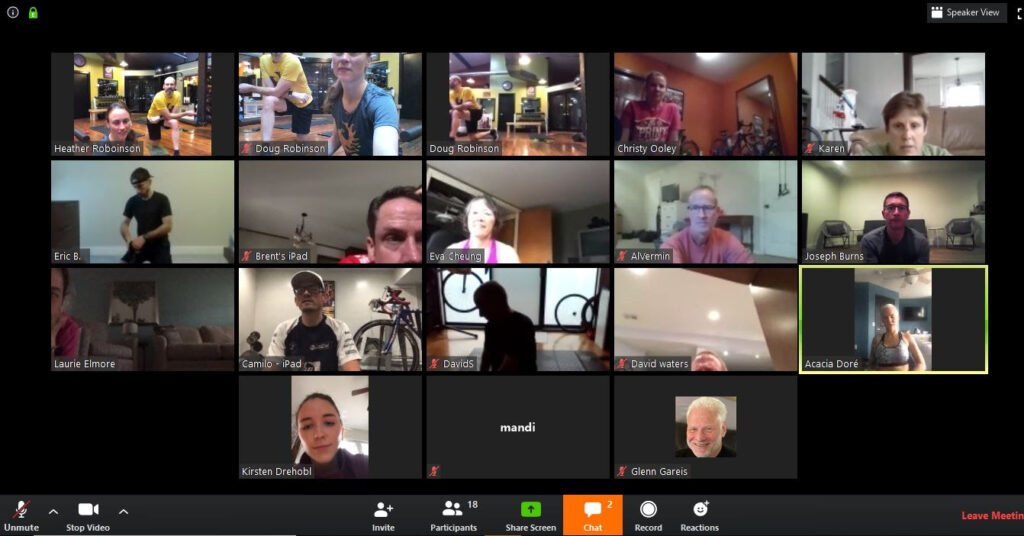 We know that many people are more consistent with their workouts when there is a time to meet, a group to do it with and an instructor/coach to lead the session. The coaches at Phoenix Fitness and Training are providing those three key ingredients to help people stay on track with their workouts and training. Sometimes the hardest part is just getting started. We are here to help!
The LIVE training sessions include Dryland Swimming, Movement Conditioning, Strength for Athletes, Yoga, non-smart trainer indoor rides and pre-run warm-ups.
Phoenix Fitness and Training is offering one class purchase options as well as a discounted 5 and 10-class passes. Simply purchase a class we will send you information on how to sign into our live virtual classes. If interested in an unlimited class membership, CLICK HERE to purchase a Silver membership.