I am turning 50 years old on Saturday, March 4th.  I was brainstorming ways to celebrate and the phrase Share the 50 popped into my head. I came up with the idea of running the equivalent of 50 laps around a track. I say equivalent, because I don't know if I want to spend my Saturday morning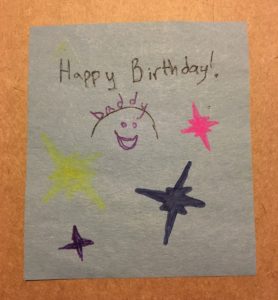 running around a 400 meter track, so I am going to run 12.5 miles which is the same distance as 50 laps, but maybe I will. Either way, I will be rolling out of The Loft just after 8:00 AM. Come join me.
After the run, come upstairs to The Loft and share in a healthy birthday treat.
If you are not interested in running, but you would like to still honor my age with a workout, there are a few other options to Share the 50  at The Loft.  The CompuTrainer ride will have a 50 min main set. I will be doing 5 X 10 reps of squats in Squat Club at 10:00 and 50 second intervals during my TRX class at 11:00.
Can't workout with me on Saturday?  I have one additional way that you can Share the 50.  For 2017, it costs $100 to be a part of the The Loft Training Group until December.  For this week only, I would like to give you a gift that you can personally use and re-gift guilt free.  Use the comp code sharethe50 and get access to the The Loft Training Group for $50 for the rest of the year.  That means for $5 a month, you can have access to coach led run workouts and outside bike workouts for about the same price as a beer from our friends down at Twenty Tap.  With an average of 8 group workouts each week for the next 48 weeks that comes out to $0.13 per workout opportunity.  No where else in Indianapolis is there access to guided workouts 6-7 days per week in one location that will get you in shape for almost any event that you sign up for: Carmel Marathon, the MINI, TuxBro Sprint Triathlons and Tri Indy and the Beyond Monumental events just to name a few.
Just follow the link and use the comp code sharethe50
Share the code with your friends and don't delay as the comp code expires at midnight on March 4th.l
SIGN UP HERE