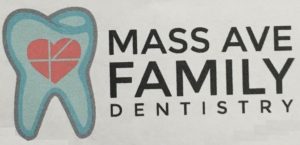 The Phoenix Computrainer Loft will soon be powered by Mass Ave Family Dentistry…
What does this mean you ask?  The studio has gained a new sponsor that has played a huge part in Phoenix purchasing a 2nd full set of Computrainers. We hope to have these up and running by late October as we head into Computrainer season. Mass Ave Family Dentistry is a brand new company set to be opening up in February between The Tap and Wild Egg on the corner of Delaware, New York and Mass Ave. With this new sponsorship there will be some exciting announcements about how this will potentially benefit our club, team and racing members.
Stay tuned for exciting updates as all this comes together….