This past week, I participated in the ITU Age Group World Championships.  It was an amazing experience to race amongst some of the fastest age groupers in the world and also to watch the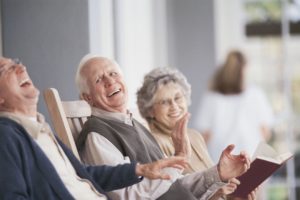 professionals carve up the very technical Chicago course.  The display of their talent and their finely tuned skills was certainly a sight to see.
But there was an unexpected moment that was wonderful to be a part of.
There was a similar moment about Don Pellmann that was also highlighted in the New York Times. 
The theme of those connected moments: age.
The casual talk all week was about the speed of some of the athletes.  Some people swam like fish while others hammered the bike, still others flew through the run and frankly, some people went fast on all three legs of their triathlon.  Gwen Jorgensen, Javier Gomez and Mario Mola all put on such a breath taking display of running prowess that it left the whole crowd slack jawed and speechless.  The fans and the competitors could relate to what commitment and dedication it took for those top athletes in their respective categories to command such great results.
That evening, as the awards ceremony unfolded, the top three in each age group and each gender was called up on stage to receive their awards.  There was the polite round of applause from the crowd that was proudly trumped by an energetic cheer from a fellow countryman, friend or family.  This pattern continued on as the age groups climbed until the announcer called the 85-89 year old age group to the stage.  At first, the general background noise of the attendees lowered as the names were read out loud and each person took their respective spots on the podium steps.  Then a heartfelt, generous applause swelled up from the masses.  This appreciation had barely started to tail off when they called up the podium for the 90+ age group.  The noise started to swell again as they read off the one an only name: Robert McKeague from the USA.  Everyone erupted in applause and cheers and topped things off by giving him a standing ovation as he climbed to the top step to stand alone on the podium.
In a world obsessed with speed:  aero helmets and wheels, wetsuits and feather light shoes, it was the man at 90+ years old, who still has the ability and the will to get out of bed every day and explore what he is capable of and what his limits are, that got the most respect.  It puts it into perspective on what is truly important.  Some people are hyper focused on the short term goal of going fast, but when it comes down to it, what we all respect is living an active lifestyle long into our older years.
I was hired by a second year triathlete in her late 40s to coach her to her first half Ironman event.  As her training increased, she developed an irritation in her hip and decided to have her doctor check it out.  The basic message and advice that her doctor gave her from what I can remember was that she shouldn't be doing things like triathlon at her age.  She should think about stopping what she was doing and assume a gentler lifestyle that wouldn't put physical strain on her body.  I say to that doctor: BULLY!  There is no better example of making a lifestyle change that lead to great outcomes than the Hoyts.  Being active for as long as we can is the ultimate goal and those people who aren't, end up being on this planet for less time.
I look forward to attending future events where more and more names are called up to the podium in the 90+ age group.  I look forward to 42 short years from now, when I turn 90 and celebrate my 71st year as a triathlete, climbing to that top step myself.